Ten 2018 Oil Market Trends You Can't Ignore
Posted by
Tom Kloza
on Feb 5, 2018 2:30:00 PM
2018 is on track to assist U.S. motorists in some overall cost savings, though the numbers remain staggering by anyone's math.
From 2011 through 2014, American motorists paid approximately $1.887 trillion for their gasoline, a byproduct of $100/bbl crude in much of the world and a market that set the stage for the shale explosion that ultimately helped drive prices down.
Gasoline (and crude) prices are poised to tip modestly higher in 2018. OPIS' predictions for average retail gasoline prices will serve up American motorists an annual bill of $348.8 billion, coming on the heels of a 2017 cost of $340.6 billion. When one adds up the four years that stretched from 2015, the total expense is approximately $1.33 trillion.
In other words, we are commencing year four of a 1,461-day period that will be about $550 billion cheaper than the previous four years.
What factors will shape that U.S. gasoline price tag this year and what are some of the overarching 2018 oil market trends OPIS is watching? This post pulls together 10 key highlights from our recent 2018 Outlook Forecast to fill you in on the year ahead.
Crude Oil
1. The numbers that are witnessed for benchmark crude oil blends in the first few weeks of 2018 could quite possibly be the highs for this year and perhaps even for 2019. When the dust settles, we suspect that Brent will ultimately slip below $60/bbl by the end of the first quarter, average a little bit more than $55/ bbl in the second quarter and move through the second half of 2018 without straying too far from this $55/bbl number. An average price on either side of $57/bbl is reasonable when the year concludes.
Reduced refinery runs

–

thanks to winter and early spring maintenance – could even bring a period where domestic crude moves below $50/bbl. There will be more NYMEX settlements below $50/bbl in 2018 than there will be settlements above $60/bbl. A move below $50/bbl could happen in the first quarter, prompted not necessarily by poor fundamentals but instead by some panic liquidation from speculative entities as well as passive and active investors.
There is substantial irony in the OPIS forecast of a much higher start than finish for 2018 crude oil prices. We see a relatively comfortable-to-sloppy crude oil supply in the first half of the year. That will give way to some tightening in the second half of the year. The money flow that has led to 30-month highs for many crude oil blends has simply been premature.
The wide gap between Brent and WTI should narrow before winter loses its hold on the Northern Hemisphere. The spread will be quite volatile and dependent on export flows, but early 2018 will see much more capability for crude oil to depart Texas ports for foreign destinations. The $6/bbl and $7/bbl spreads that characterized late 2017 will give way to WTI trading at a more modest discount of $3-$4/bbl under Brent.
Gasoline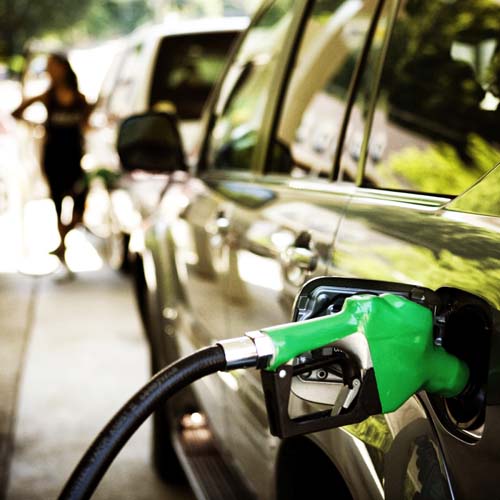 Retail gas prices will be mostly higher in 2018. OPIS anticipates that the average nationwide retail gasoline price will fall between $2.4099/gal and $2.4999/gal, and we'll choose one number – $2.449/gal – as the most likely outcome. These bolder gasoline prices are rooted somewhat in higher crude oil numbers and a few tax increases, but are mostly a consequence of a more-vibrant winter-to-spring rally than in the last three years. Less-aggressive selling is likely during the driving season, as memories of the active 2017 hurricane season loom large.
Hurricane Harvey will rear its head in the March-to-May period as well. Several refiners put off annual maintenance from autumn to winter/spring, when Harvey sent prices (and margins) soaring. Some crucial refining capacity will be down at the end of the first quarter and new speculators in RBOB seem ready to bet that gasoline will take flight on a path similar to what was often witnessed in years that preceded the late-2014 oil crash. The refinery most critical to NYMEX delivery (the Phillips 66 Bayway plant in Linden, N.J.) is among the facilities that won't be producing much gasoline for a portion of the first quarter.
This will not be the year in North America where demand for liquid fuel gets hurt by wider acceptance of electric vehicles. A tipping point is on the horizon, but that horizon is probably two decades away. The press coverage of EVs might suggest that electricity will move at light-speed toward dominance, but real data suggests something closer to the pace of the dinosaurs. The Western European passenger car market has started 2018 in a strong fashion, click here for more.

Diesel
8. Diesel is largely considered a proxy for economic growth and few pundits would argue with the arc of strong U.S. and firm global GDP expansion. If indeed, that growth is a robust 3% or more, diesel demand should stay on firm footing stateside and, perhaps, even be aided by rebuilding efforts (post-hurricane) in the Caribbean, Texas Coast and Florida. If both parties cooperate on an American infrastructure plan, diesel demand could see some additional underpinning.
Should diesel retain strong profitability, refiners appear up to the task of making plenty of barrels. U.S. refiners achieved a record distillate output figure of 5.476 million b/d in December. Production consistently topped 5 million b/d and there's little reason to believe that some small further additions will come in 2018.
The prize for many coastal refiners lurks in the December 2018 to December 2019 period. Although it may appear early to prepare, the 2020 International Maritime Organization ban of ship's bunkers (beyond 0.5% or 5,000 parts per million sulfur) has the potential to boost diesel demand substantially in 2019.
There's much more to learn in the complete OPIS 2018 Outlook Forecast. It's already February. Don't miss another minute to grasp the 2018 oil market trends that will shape prices.

Tags: Spot Market