2019 LPG Price Preview for U.S., Europe and Asia
Liquified Petroleum Gases, or LPGs, are byproducts of oil and gas. That means any disruption in the supply equation of the latter will take its toll on the former.
And, as the end of 2018 showed us, oil prices can be volatile. January WTI sank decisively below $50/bbl in December, raising fresh concerns over the economics of the U.S. shale boom.
Projections about U.S. NGL markets could quickly become irrelevant if crude oil hunkers down for a long stay under $50/bbl and if this shuts in substantial volumes of U.S. oil and gas production (particularly in the Permian Basin).
But, big caveats aside, the following prognoses can be made about U.S. LPG pricing and economics for 2019.
And keep reading to see what we are tracking for LPG markets in Europe and Asia.
Pressure on U.S. Propane Prices
U.S. propane prices as a percentage to crude oil are projected to remain under pressure. This ratio in mid-December 2018 was down to 50% from about 70% in December 2017. There is the possibility of the ratio narrowing further through 2019. Here are three key factors that stand to influence propane prices this year: Tweet this!
Significant continued growth is expected in U.S. propane production, associated with continued increases projected in Permian production. IHS Markit research points to a 300,000-b/d increase in U.S. propane production by end-2019, pushing the total to near 2 million b/d by the start of 2020, a new record.
Domestic propane demand is expected to flatline, and the amount of propane the U.S. can export appears "capped." Weekly propane-propylene export statistics published by the U.S. Energy Information Administration (EIA) show U.S. shipments hitting 1 million b/d for the first time in September 2016. The weekly figure has crossed this milestone on a handful of occasions since, but it seems to have trouble getting past 1.1 million-1.2 million b/d.
Growth in production and flat demand would contribute to a build in U.S. propane inventories through 2019. IHS Markit projections call for U.S. propane stockpiles of 78 million bbl in December 2019, compared with around 68.5 million bbl at the end of 2018.
Europe LPG Discounts to Naphtha Set to Remain Entrenched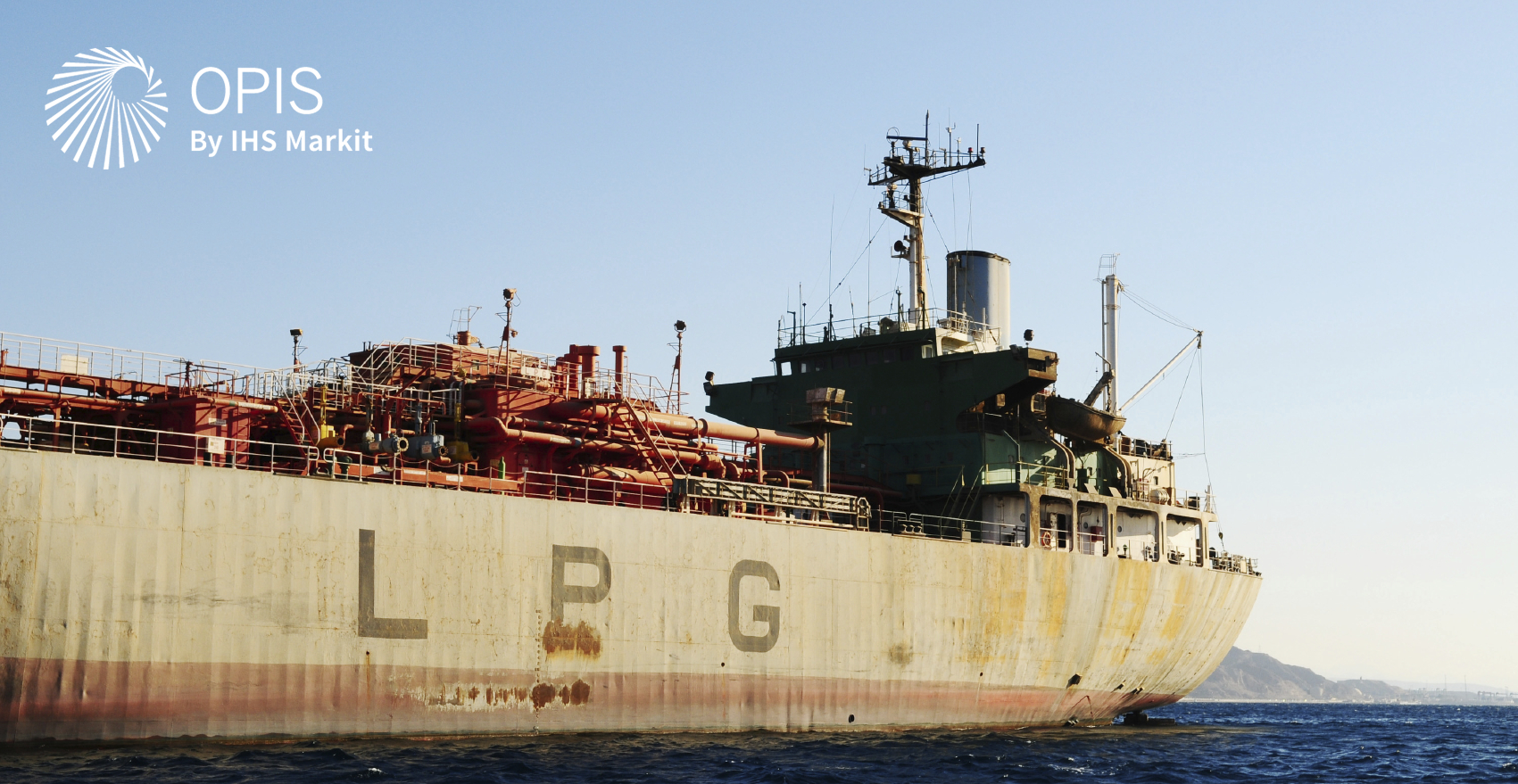 European LPG prices are expected to continue trading at strong discounts to naphtha through 2019 with more U.S. LPG due to hit global markets, keeping LPG in the petrochemical feedstock slate.
Propane came back into favor as a petrochemical cracker feedstock in 2018, once more enjoying heavy discounts to naphtha after a relative hiatus in 2H 2017.
Propane's discount to naphtha in northwest Europe was continuously in the triple digits from February to June, sinking to a low of -$159/mt on April 24, a 25% discount to the heavier grade at the time.
"For Europe in 2019 and into 2020, we expect another period of low LPG prices relative to crude oil and naphtha, incentivizing strong price-sensitive cracking right through next winter," said Keefer Douglas, director of NGLs in EMEA, IHS Markit.
"This is being driven by resurgent supply growth in the United States, coupled with somewhat slower demand growth in China. The resulting length in the market should keep plenty of propane and butane available in Europe."
Douglas told OPIS he expects annual consumption totals in Europe in 2019 to be a little bit higher than in 2016, "but probably not much higher because crackers were already pushing against the ceiling then."
In 2019, new LPG export flows will start at Marcus Hook when the delayed Mariner East 2 comes on line. The pipeline project, which links production in the Appalachian region to the East Coast terminal, is favorably positioned for exports to Europe and the Mediterranean.
Energy Transfer LP, the parent company of ME2 operator Sunoco, announced on Dec. 29 that the NGLs pipeline was in service. However, while flows have begun, sources told OPIS that volumes are limited so far, and more active NGL transportation through ME2 will begin in February. Initial volumes are expected to be thinner than the system's nameplate capacity of 275,000 b/d, with estimates ranging from 80,000 b/d to 150,000 b/d.
OPIS understands that multiple contract holders have options to sell LPG at the rack for local distribution alongside rights to export volumes, another factor that may weigh on initial export volumes amid local winter demand in the U.S. Northeast. A European chemicals manufacturer is one of around six companies with a term contract out of Marcus Hook.
Still, a new sell tender from Marcus Hook was released in early January, serving as an indication of fresh supply coming through the pipeline.
New gas-based petrochemical plants planned for Europe will not be ready until 2022 at the earliest following a string of investment announcements this year:
Borealis said in October that it is going ahead with the 750,000-mt/year propane dehydrogenation (PDH) plant in Antwerp, Belgium, which is scheduled to start up in first-half 2022.
Ineos is building a comparable PDH plant and a 1-million-mt/year gas cracker at a yet-to-be announced location in northwest Europe, the former unit planned for 2023 commissioning.
In Poland, Grupa Azoty is targeting the end of 2022 to start commercial production at its 400,000-mt/year PDH unit in Police. The project includes an expansion to the company's seaborne import facilities, with U.S. supply being eyed.
Asian LPG Cracking Demand to Remain Subdued on Sluggish Naphtha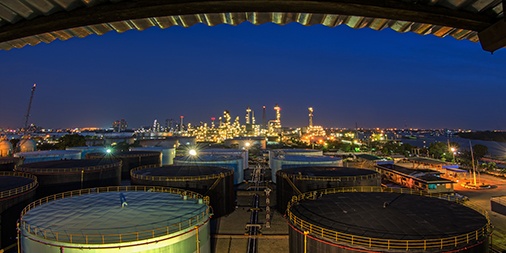 Despite weaker-than-expected Asian LPG prices in the fourth quarter of 2018, the LPG/naphtha ratio suggested that LPG cracking economics remained unfavorable due to the persistent sluggishness of the naphtha market.
According to IHS Markit-OPIS data as of Dec. 7, the propane/naphtha ratio was estimated at around 97.6%, which indicates that using naphtha is more profitable than LPG.
Most petrochemical producers typically find it attractive to crack LPG instead of naphtha, especially when the ratio between these two falls below 90%.
Partly due to the thinner margins using LPG in the cracking pool, most Asian cracker operators are planning to reduce the LPG cracking volume in January 2019. Asia's naphtha-fed steam cracker operators were likely to crack less LPG in January due to weaker naphtha markets and unfavorable economics on cracking the gas, an OPIS survey showed.
Thirteen petrochemical companies in Asia planned to crack a combined 284,000 mt of LPG next month, down 23.7% from December, when those cracker operators were set to crack 372,000 mt of the gas in total, according to the poll conducted from Nov. 29 to Dec. 4.
Such decline came as Asian naphtha markets have been sluggish due to oversupply and softer crude prices. Demand was seen weakening on slowing global economic growth.
A Singapore-based LPG trader expected LPG cracking volumes to slide further. "Given the recent discounted naphtha markets, they are unlikely to maintain (LPG cracking volume)," said the trader.
By contrast, some market participants were anticipating that LPG prices would likely pick up for a short period of time in the first quarter of 2019, as larger LPG demand is expected from propane dehydration units (PDH) across Asia.
According to data at IHS Markit, 627,000 mt of LPG demand is expected from the new PDH unit in Q1 2019, which was up 15.68% from the same period in 2018.
The LPG demand from the PDH in Q2 was even more than Q1 at 700,000 mt, up 23.67% on-year. In addition, steadily growing residential and commercial consumption from the emerging markets in India and Indonesia is also supporting LPG demand in 2019.
New steam cracker startups based primarily on the LPG cracking in Asia also might support fresh LPG demand in H1 2019.
In South Korea, LG Chem is planning to expand its ethylene capacity by 230,000 mt/year in Q1 2019. Among the total capacity, 180,000 mt/year will be made from naphtha and 50,000 mt/year from LPG, an industry source close to the company said.
S. Korean Hanwha Total Petrochemicals (HTC) is going to expand ethylene capacity by 155,000 mt/year and the major feedstock for the cracker will be propane, an industry source close to the company said.
If recent history is any guide, U.S. exports of propane to the Far East appear likely to remain relatively firm even though shipments to China have fallen off amid U.S.-China trade tensions and China's imposition of 25% retaliatory tariffs on U.S. origin propane.

While U.S. propane exports to China in the January- October 2018 period slid 46% from the same period a year ago to 20.8 million bbl, U.S. propane exports to South Korea and Japan have risen by about 38% and 6% respectively, data from IHS Markit's Global Trade Atlas shows.

As a result, U.S. propane exports to China, Japan, South Korea and Taiwan combined are down only 0.4% year-on-year.

During January-October 2018, U.S. propane exports have totaled 287.5 million bbl, rising 5.1% from the same period a year earlier, after having increased by about 15% on-year during the whole of 2017 and 29% in 2016.

The United States has become an increasingly important source of LPG supply for Asia in the wake of the shale gas boom, as well as the widening of the Panama Canal in 2016 that shortened the shipping time for VLGCs that bring LPG to the Far East from the U.S. Gulf Coast to around 30 days, compared to 45 days when going around the Cape of Good Hope.

Propane imports from the United States accounted for about 65% of Japan's total propane imports and 71% of South Korea's propane imports in 2017, with those shares having increased from about 26% and 36%, respectively, in 2015.

As this post demonstrates, U.S., Europe and Asia LPG markets are linked together by global trade. This year, make sure you don't miss a market move in any of these critical markets by subscribing to the OPIS Global LPG Ticker. This real-time tool gives you all-day access to LPG price moves, so you never miss a beat.




Tags: NGL & LPG