3 Steps to Buying Gasoline & Diesel Smarter: The Efficient Fuel Buyer's Guide
If you are new to buying wholesale gas and diesel, it's easy to feel overwhelmed. Volatile gasoline and diesel prices, complex seasonal market dynamics and a segmented, but highly-influential fuel supply chain make buying fuel uniquely complicated, even if you come from a procurement background.
Don't stress out, though! OPIS has you covered. Our three-part OPIS Crash Course podcast series "The Efficient Fuel Buyer" will help you get your fuel buying program off and running successfully.
We've provided direct links below to the free podcasts, so you can listen now. No need to download or hunt around for all the episodes. Grab your earbuds and listen in! Plus, read some highlights from the podcasts in this blog.
Step One: Get Educated on How You Have Been Buying Fuel
In Part 1, OPIS' Scott Berhang, a seasoned fuel industry educator, explains the first things you should do when embarking on a wholesale gas and diesel buying strategy.
Here's a sample of what you'll learn in detail when you listen to The Efficient Fuel Buyer Part 1: Education is Everything:
The first thing you will need to do when you embark on a fuel buying initiative is some homework: How have you been buying fuel up until now? You need to look at the past before moving onto the future.
The most important element of your fuel contract (if you have one) is your cost basis, so you can see what price reference your supplier is using when he/she charges you.
Another critical piece of information to uncover is the volume you have traditionally purchased over time. This "fuel spend" number will help you when you start negotiating with your supplier.
Check out The Efficient Fuel Buyer Part 1: Education is Everything, below:
Step Two: Focus on Buying Physical Gas and Diesel
Now that you have started your wholesale gas and diesel fuel buying program – and done your homework – you will need to turn your attention to the physical side of your business.
In Part 2, Scott explains what that means and how you can leverage your unique buying patterns to maximize your fuel spend.
Here's a sample of what you'll learn when you click on The Efficient Fuel Buyer Part 2: Let's Get Physical with Gas & Diesel:
"Physical" fuel means the actual gas and diesel bought and delivered so you can use it for your unique business purposes, including powering municipal buses and delivering manufactured goods – and beyond. It's different than a "paper" market, (which we will get into in Part 3).
In your physical contact with your supplier, look at the cost basis we talked about in Part 1 and make sure the language describing it is crystal clear. There should be no gray area about what you are being billed for. Additionally, you need to make sure that your cost basis reflects modern fuel requirements.
Build a relationship with your supplier and leverage the power of how much you buy from him/her to help you take advantage of market moves that could save you money. If you buy a lot, you may save a bundle with strategies outlined in Part 2. If your fuel spend is more modest, suppliers still want your business!
Listen to The Efficient Fuel Buyer Part 2: Let's Get Physical with Gas & Diesel: below:
Step Three: Protect Yourself From Volatile Fuel Prices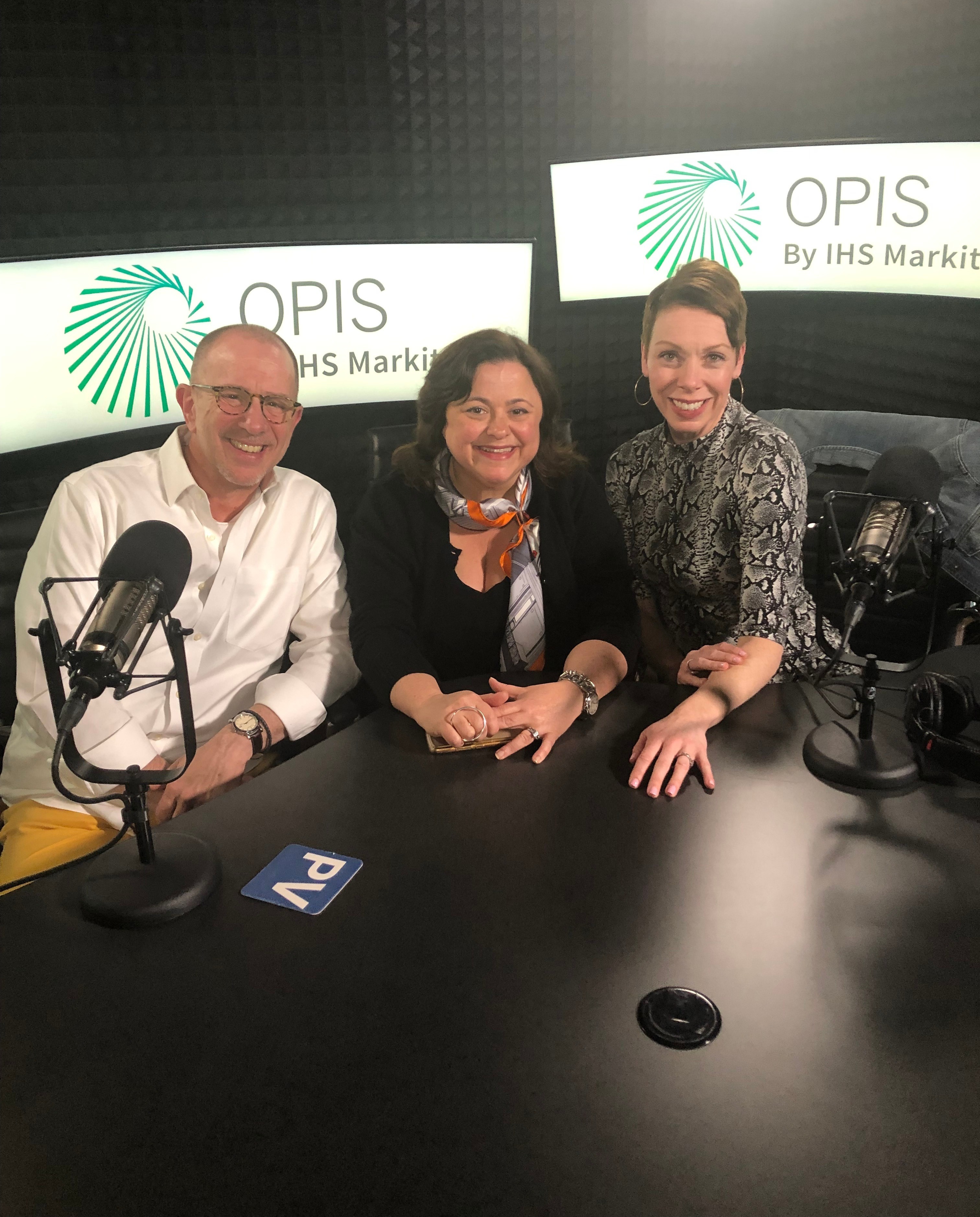 You are well on your way to an effective fuel buying strategy.
But once you have the physical side of your wholesale gas and diesel buying program in place, what steps can you take to offset fuel price volatility?
In Part 3, Scott is joined by special guest Elaine Levin, president of Powerhouse, with strategies to help you protect your fuel buying budget.
Here's a sample of what you'll learn when you listen below to The Efficient Fuel Buyer Part 3: Protecting Your Budget When You Buy Gas & Diesel:
Your physical fuel budget is important, but to protect it in the face of market volatility, you need to know about the paper market, where financial instruments (like futures or options) represent the value of a gallon of fuel and can be bought and sold to offset the rise and fall of the market.
You can't wait until the market has gone through the roof to set up a hedging strategy – this is something you need to plot in advance of a market move and figure out your worst-case price scenarios before they happen.
Hedging is NOT speculating and it's not about making money. A fuel buyer who's at the mercy of market fluctuations, without price protection in place, is actually the one speculating that a fuel budget or margin will be met.
Hear The Efficient Fuel Buyer Part 3: Protecting Your Budget When You Buy Gas & Diesel below:

And there you have it!

This is just the tip of the iceberg when it comes to developing a wholesale fuel buying program that profits and grows with your business. If you are interested in taking your education to the advanced level, check out OPIS Basics of Fuel Buying, our self-paced 3.5-hour online eLearning course, also featuring Scott!

Disclaimer: Futures trading involves significant risk and is not suitable for everyone. Transactions in securities futures, commodity and index futures, and options on futures carry a high degree of risk. The amount of initial margin is small relative to the value of the futures contract, meaning that transactions are heavily "leveraged." A relatively small market movement will have a proportionately larger impact on the funds you have deposited or will have to deposit: this may work against you as well as for you. You may sustain a total loss of initial margin funds and any additional funds deposited with the clearing firm to maintain your position. If the market moves against your position or margin levels are increased, you may be called upon to pay substantial additional funds on short notice to maintain your position. If you fail to comply with a request for additional funds within the time prescribed, your position may be liquidated at a loss and you will be liable for any resulting deficit. Powerhouse is a registered affiliate of Coquest, Inc.

Tags: Futures Market, Gas & Diesel, Rack Market