Gasoline Price Forecast Summer 2018
Posted by
Tom Kloza
on May 21, 2018 12:11:43 PM
Baby, you can drive my car – if you've got $2.75-$3 per gallon this summer.
The summer driving season is fast approaching. To prepare you, OPIS took a comprehensive look at price and fundamental data and identified the factors that will steer gasoline prices this driving season.
We predict that a retail gas price peak well above 2015-2017 numbers is the likely destiny for motorists in the next 150 days or so. That peak is most likely between $2.83-$2.99/gal.
Will High Gasoline Prices Last?
Perhaps 12-20 or more states will see average prices above $3/gal by Memorial Day, but it may be difficult for many markets to hold on to spring gains once the real driving season is underway.
Traditionally, wholesale prices peak before May 15, and then give up at least 10%-15% of value before the real peak driving weeks begin.
Here are 10 things to ponder as we head into the 2018 driving season.
Top 10 Gasoline Price Forecast Points for the 2018 Driving Season
U.S. national average gasoline prices will peak somewhere between $2.83/gal and $2.99/gal in the driving season.

Gasoline demand this driving season will not be crimped by high prices during the driving season unless "events" conspire to send prices well above $3/gal.

The "usual suspects" will see the highest prices. Alaska, Hawaii, Oregon, Washington, New York, Connecticut and Pennsylvania could all see average driving season prices well above $3/gal. Rocky Mountain and Northeastern states are also likely to see much higher averages than the rest of the country.

The price of midgrade and premium will average well above $3/gal. Midgrade has very little traction among the public and premium gas tends to see demand destruction when prices top $3.25/gal. Notwithstanding the introduction of more turbo-charged vehicles, higher octane ratios will be flat-to-lower.

The United States is just as susceptible to hurricane-induced price spikes as it was in 2017 (Hurricane Harvey) and 2005 (Hurricane Katrina). That said, hurricane impacts on refining clusters always represent the lesser probability in meteorology.

A collapse or dramatic "correction" in the U.S. stock market would almost surely spark demand destruction. Any whiff of recession can quickly trim demand by more than 3%.

Diesel prices will largely remain above $3/gal for most of the country, even though summer often represents a seasonal ebb for this product. Among major transportation fuels, diesel and jet fuel are tight on an international basis.

California continues to have its own geographically disadvantaged atmosphere. Any performance issues for Golden State refiners can quickly create 25-50ct/gal spikes.

U.S. exports of gasoline will keep most domestic markets balanced, even as U.S. refiners ramp up to near record levels.

To some extent, a U.S. coordinated effort to re-impose sanctions on Iran is factored into these numbers.

Middle Eastern and Russian oil policy remains the greatest unknown for the last eight months of 2018.
Watch Days' Supply
Gasoline inventories in this country are managed on a just-in-time basis, and indeed storage is incredibly shallow when measured against population gains in the last 30 years (California and Florida are "poster child states" for the dangers of just-in-time inventory).
History shows that when nationwide gasoline stocks flirt with 20 days or less, there are usually widespread distribution issues. Hurricane Katrina comes to mind.
Gasoline stocks, when measured in terms of days' supply, were at 25.3, heading in to May 2018.
Gasoline Exports Are the Wildcard in the Price Forecast
The "X-factor" this year will be the gasoline export market. There have been numerous weeks in 2017 and 2018 where the export valve has prevented massive sell-off in U.S. wholesale prices.
The United States has transitioned into the default supplier to Central and South America. The three most recent months for which final export data is available – November and December 2017; and January 2018 – show monthly gasoline exports averaging between 32.8 million bbl and 33.1 million bbl, or essentially more than 1 million b/d.
Export figures do tend to ease in Southern Hemisphere and Caribbean destinations during our spring and summer, but very robust totals seem likely. Last May-September saw U.S. gasoline departures average about 671,000 b/d. Contrast that with 2013, when driving season exports of gasoline averaged just 319,000 b/d. Exports of gasoline have more than doubled in the last five years and the upcoming season should be another record breaker.
If gasoline exports average 750,000 b/d – a reasonable assumption – and if domestic demand merely matches last driving season's May through September average of 9.606 million b/d (which was a record for the period), one can make the case for the need to regularly bring just over 10.3 million b/d of gasoline to market.
Refiners can meet this challenge, but they will fall short if power outages, storms or other "events" interrupt high runs in the summer.
And, indeed, the caveat for late summer, as always, is that hurricane-inspired shutdowns, whether due to the threat of tropical-force winds or to imminent landfall, could substantially throw off our gasoline price forecast.
For a full look at the summer 2018 driving season, click below for a free download of our just-released special report.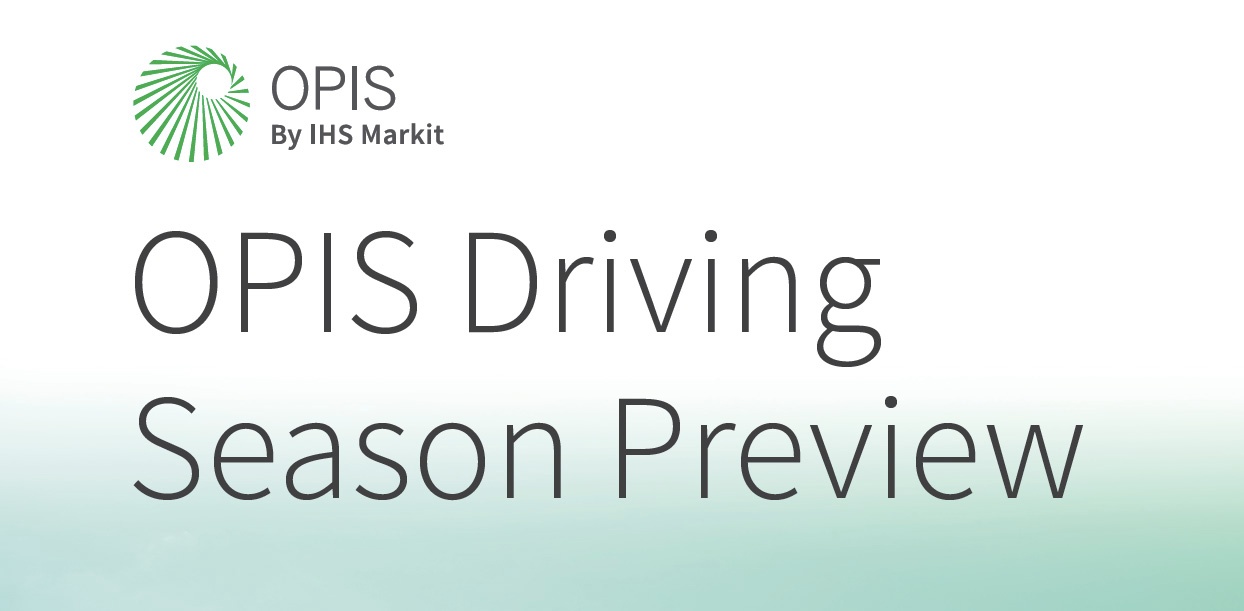 Tags: Gas & Diesel, Retail Market